Karen Images Mints Second RFT to Benefit Ukrainian Refugees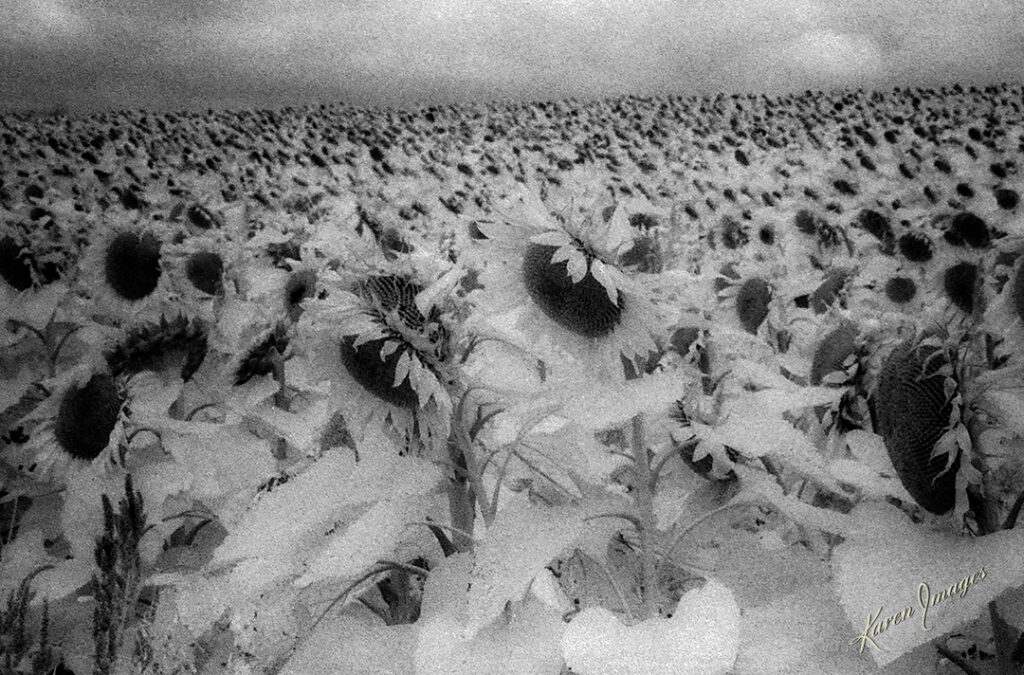 As Karen and Troy were preparing to announce the release of the first RFT, Spire Over the Seine, Putin created a false pretext for the invasion of Ukraine. The couple started to reconsider the announcement of their first RFT as they watched the refugee crisis begin in real-time.
As the conflict grew, the number of refugees fleeing for safety increased. Images of sunflowers and the Ukrainian flag began to circulate on Facebook. Waking up from a dream, Troy remembered this image that the couple photographed in 2014 on Kodak HIE High Speed Infrared film. Troy and Karen decided they wanted to donate the proceeds of a second RFT to charitable organizations working with Ukrainian war refugees.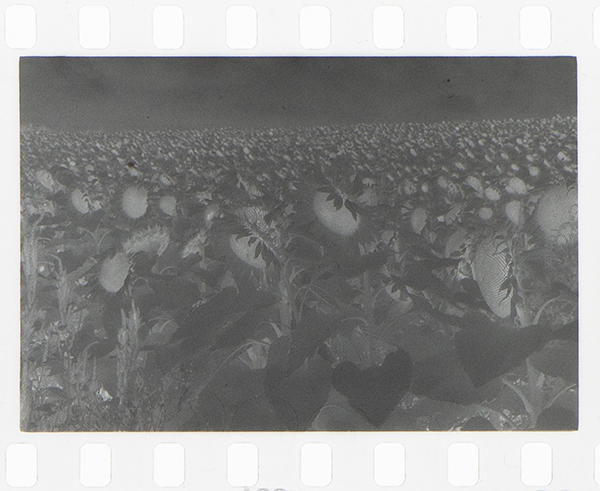 The negative of this image has never been printed. One image will be printed on fine art canvas and gallery wrapped to a size of 30″x20″ to be auctioned as an RFT with the negative, rights of reproduction, and an artist's royalty on the resale of the print, negative, or licensing of the image.
Please submit this form for more information, or to place a bid on the EXODUS RFT