Welcome to Set Art ATL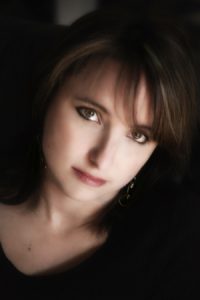 Thank you for visiting Set Art ATL. All images on this website were photographed by myself and my husband Troy. Some of them date back to our first trip together car camping across Europe on our honeymoon in 1995. Since then we have been running our own commercial photography studio shooting corporate commercial work and traveling every chance we could to shoot more fine art. Over the years, we have been represented by several galleries, sold our art out of wine bars, and have been commissioned multiple times for corporate art installations. Once I learned our work was being sought out by film and television PA's I had Troy build this website to make the process easier for everyone.
Thank you for visiting! Please email me anytime with your feedback, cheers, or critiques of this website and our work.
Sincerely,
Karen Burns

We Create Every Image!
Karen Images owns the copyright to every image on this website. Every image is a creation of free speech. No assigns to the images are made by the artist and no opinions are present in these works of art. Everything was photographed from public property, sidewalks, streets, or public exhibitions. If a work of art you are interested in renting requires more clearance than provided here in this paragraph please contact us to explore solutions, choose a different image, or investigate further with your own compliance officers before renting.
browse * click * rent * done
Our goal is to make your life this easy. Because we own the files we can manipulate the images in any way you can imagine. Any color image can be black and white, but not vice versa. Want a collection of square format images – no problem choose them and let us know your requirements, we will crop and resize for free! When it comes to flexibility, no one does it better than us. Every image on our site is available in sizes ranging from 8×12 to 48×72 and we can go much bigger if you want us to!


Renting Our Art
Renting is easy! Find the images you need, choose the size and enter 1 as the quantity in the shopping cart. The price covers the First Week's Rental and the work will be printed, framed, or stretched and ready for pickup within 3 or 5 Days of your paid order Guaranteed!
Pickup in Mableton and Film the art as long as you need for 50% off the list price per week. Drop off the art at ATLier when you are ready to return and we will forward an invoice that allows you to pay by credit card online.
We are fully color calibrated between our lab and website. Paper Prints are printed on Matte Paper with a dull satin laminate. Canvas Prints are printed on Kodak Dull Canvas and stretched on 2″ stretcher bar.
Because of the time pressures you are facing, your order is started once it is received. If you catch us before it hits the printer we will gladly cancel the order. However, once it is printed we cannot refund your rental fee for the first week of rental. The best thing to do is call 404.436.8406 immediately after you discover a selected work will not meet your needs!

Liability
No worries! We are not renting you our original masterpieces, we are licensing you our digital artwork. If a piece gets damaged bring it back and the only additional cost you face is the list price for 1 week of rental at 5 – Day Pickup.
Our transaction is for single use rights of our images in your production. We are compensated on the amount of time the work is used in filming. We do sell our images under copyright guidelines as artwork only, reserving all rights to the creator of the created work. If you want to use the same work of art again on another production you would need a new license because owning a piece of art is not the same as owning the copyright to that work. If it is available in inventory at the time you need it you can rent it again and again for 50% off the list price for as many weeks as you need it.
Click the email link above or call the number up there on the right in the header. We want to help and look forward to speaking with you!
View our full Terms and Conditions here.